Nutravet celebrates 10 years in business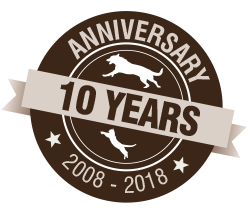 This month (August), Nutravet is celebrating 10 years in business, helping pets.
After starting out in August 2008 with a vision to offer high quality natural alternatives to traditional veterinary products, Nutravet launched with Nutraquin+, a fast-acting joint support product sold to veterinary practices.
The range took off quickly and has grown extensively over the years to now include natural support for digestive function, stress & anxiety and skin & coat health, with popular brands Nutrabio, Nutracalm and Nutramega becoming key products in the industry.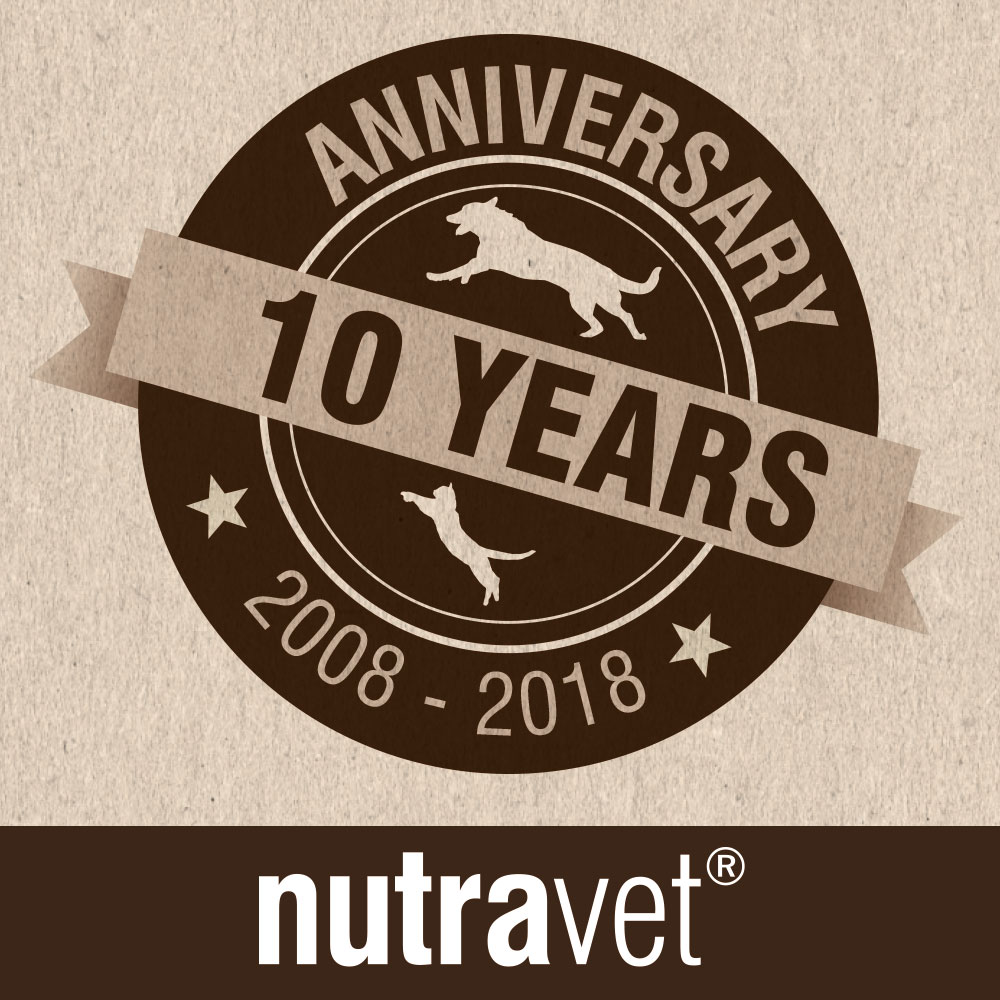 The continued success and growing demand from vet practices and pet owners has led to the company doubling in size over the last few years. This has allowed the company to expand its team of dedicated veterinary nurses who continue to support vet practices across the UK and Ireland with training and lunch & learn sessions.
The company's ethos of selling to veterinary practices with natural, ethical and sustainable products is something that has continued since day one and still sets it apart from the competition today. It prides itself on its environmentally friendly approach and continues to drive this forward in all packaging, marketing materials and products.
Nutravet Managing Director, Matthew Shaw comments: "We've seen a lot of changes to the veterinary industry over the years having set up back in 2008 when the benefits of nutraceuticals were still not recognised. But we have worked hard to change the industry's perception by focusing on developing high quality products based on scientifically proven ingredients and independent trial data. Having seen the continued success our products have had on their patients and the feedback we regularly get from pet owners and vet practices, I think the team has done a fantastic job in establishing a reputation that is second to none.
"The current changes in the veterinary marketplace that have led to the emergence of large corporate groups is an interesting development and will inevitably lead to changes in the way practices purchase and recommend products and this is something we will adapt to and build on going forward. But more importantly for veterinary practices, the continued change in both buying patterns and the self-diagnosing nature from pet owners that the internet allows means practices will need to adapt too whilst offering added value and something unique to maintain and grow footfall.
"At Nutravet we happily remain an independent company and look forward to the challenges and opportunities the next 10 years will bring. Starting with our new product, which will be launched later this year."
https://nutravet.com/wp-content/uploads/2022/04/nutravet-10years.png
213
250
admin1
https://nutravet.com/wp-content/uploads/2022/04/nutravet-logo-sw-strapline.png
admin1
2018-08-02 15:06:26
2022-09-09 13:17:30
Nutravet celebrates 10 years in business