Nutravet offer free marketing materials for authorised practices ahead of fireworks season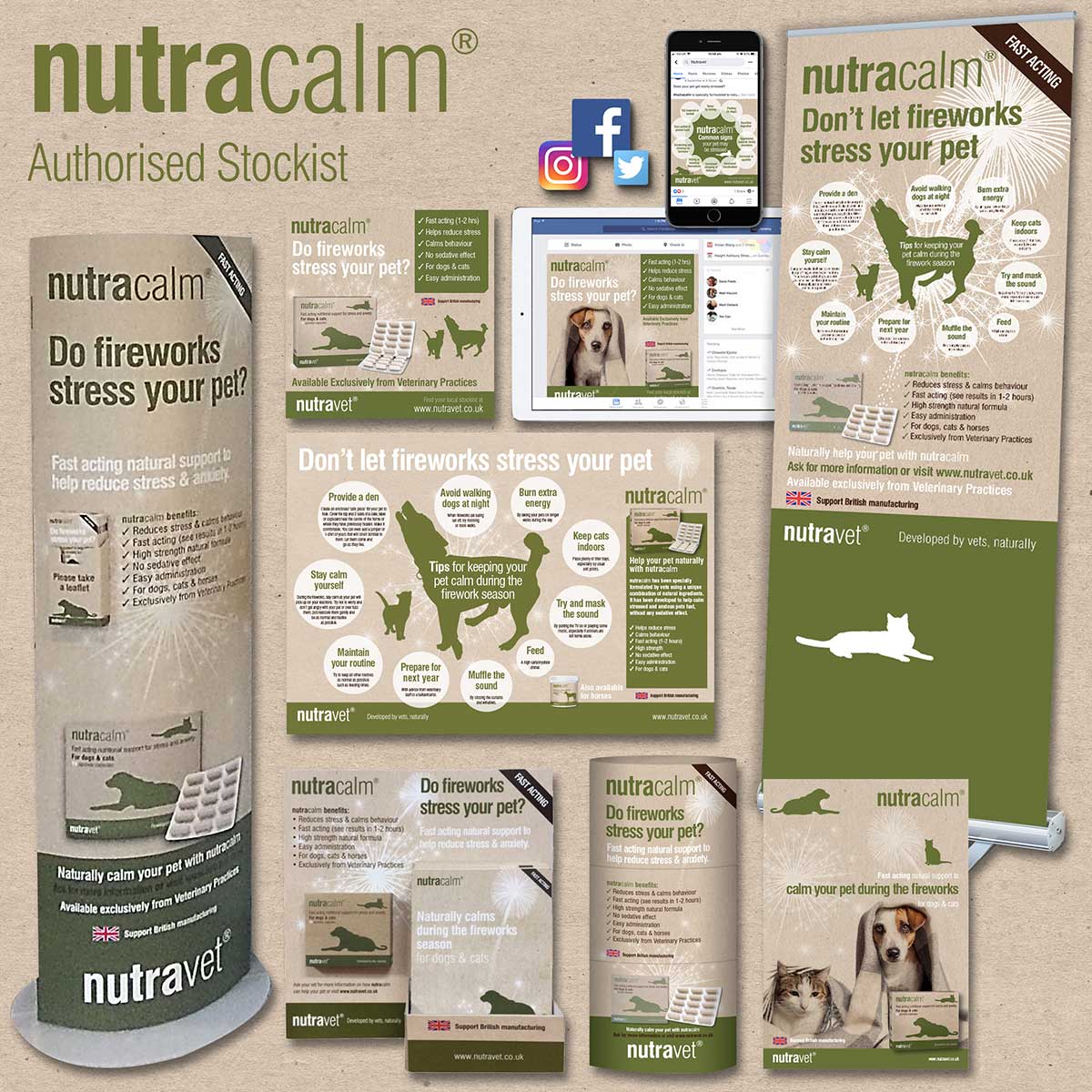 To help veterinary practices support pet owners during fireworks season, nutravet has made available a range of free marketing materials to raise awareness of their high-quality, fast acting calming supplement, Nutracalm.
During autumn, stress in pets is a common reason for pet owners to worry and visit their vet and Nutravet's free marketing materials, which include posters, brochures and point of sale displays highlight tips to help reduce stress in dogs and cats.
In the run up to fireworks season, the marketing materials from Nutravet offer practices the chance to educate pet owners on reducing stress for their pet.
Fireworks season can be a stressful time for pet owners whose pets are afraid of loud noises and in the first instance, many pet owners will seek advice from their vet.
As well as the free marketing materials for practices to display in waiting rooms, Nutravet also offer a number of social media images to download and promote awareness on Facebook.
Matthew Shaw, Managing Director at Nutravet comments: "Nutravet works closely with our authorised veterinary practices to help raise awareness of our products and their benefits for animal health.
"Our marketing materials offer practices a great opportunity to inform pet owners of ways to reduce stress for their pets during events such as fireworks season. Animal health is important to us and we're always looking at ways to support pet owners and veterinary practices alike."
Authorised stockists of Nutracalm can request marketing materials via the website www.nutravet.com or email [email protected] for more information.
https://nutravet.com/wp-content/uploads/2022/04/nutracalm-materials2-2.jpg
1200
1200
admin1
https://nutravet.com/wp-content/uploads/2022/04/nutravet-logo-sw-strapline.png
admin1
2019-09-17 12:05:56
2022-09-09 11:25:02
Nutravet offer free marketing materials for authorised practices ahead of fireworks season